The way forward for transboundary cooperation in the Drin Basin
Drin Core Group gives mandate to finalise Strategic Action Programme for Drin Basin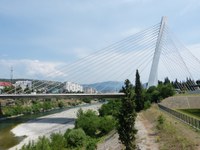 Podgorica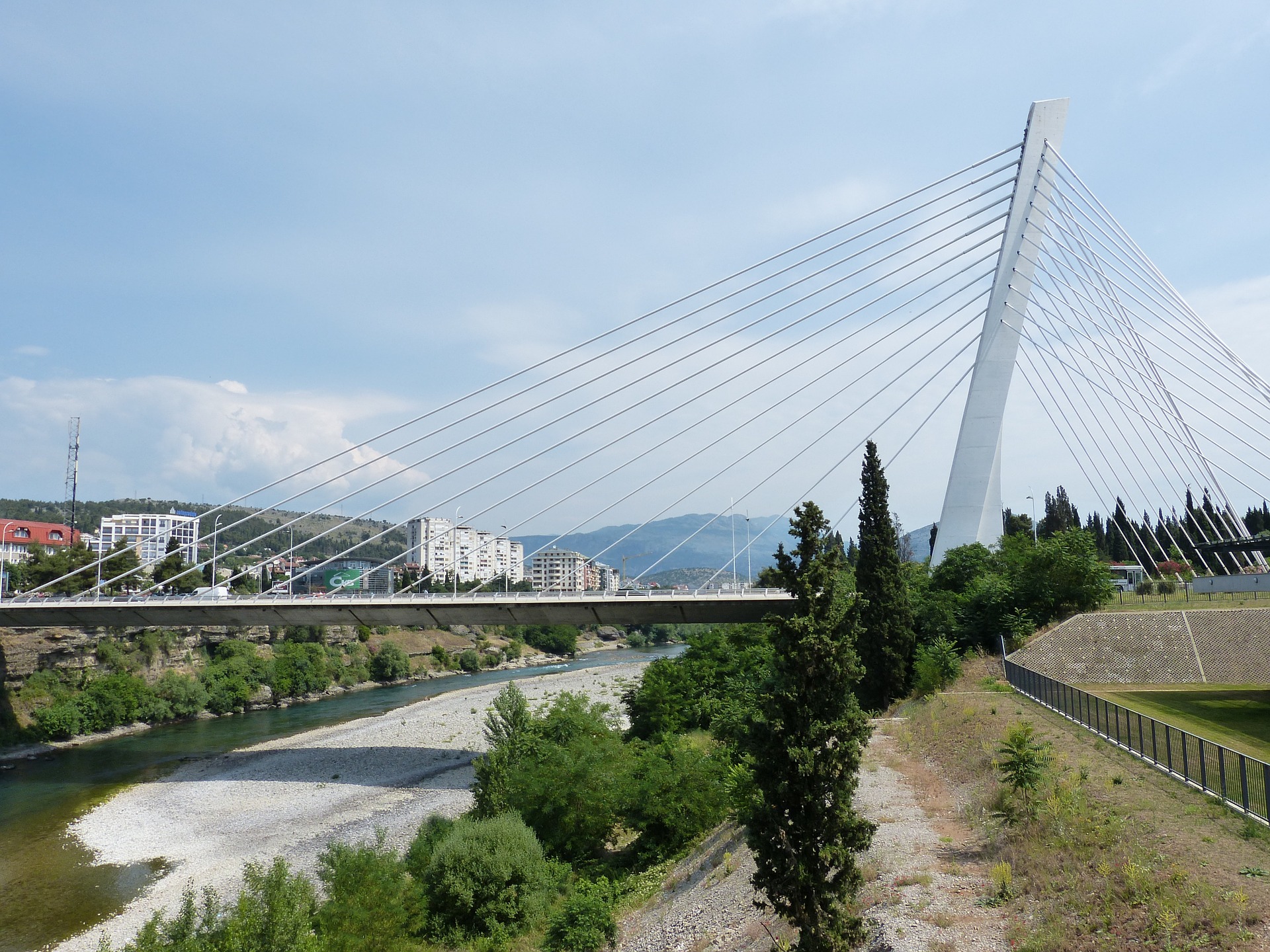 Millennium Bridge, Podgorica, Montenegro. Photo Credit: Falco, Pixabay
The Drin Core Group (DCG) met in Podgorica for the 3rd Ad Hoc meeting, with the aim of discussing and adopting the Strategic Action Program (SAP) for the Drin Basin.
The SAP is a political document which sets out the priority issues in the Drin Basin and how they can be addressed.
Based on input already provided by local and international experts and comments from the Riparians[i] during the recent, extensive consultation process, the DCG reviewed the content of the SAP, goal by goal, objective by objective, in the Ad Hoc meeting and in a follow up meeting over internet that followed shortly after, and adopted the SAP.
The SAP is now being translated in the languages of the Riparians to enable the DCG members to initiate consultation with the institutions. The process is expected to conclude in January 2020 with the signing of the SAP.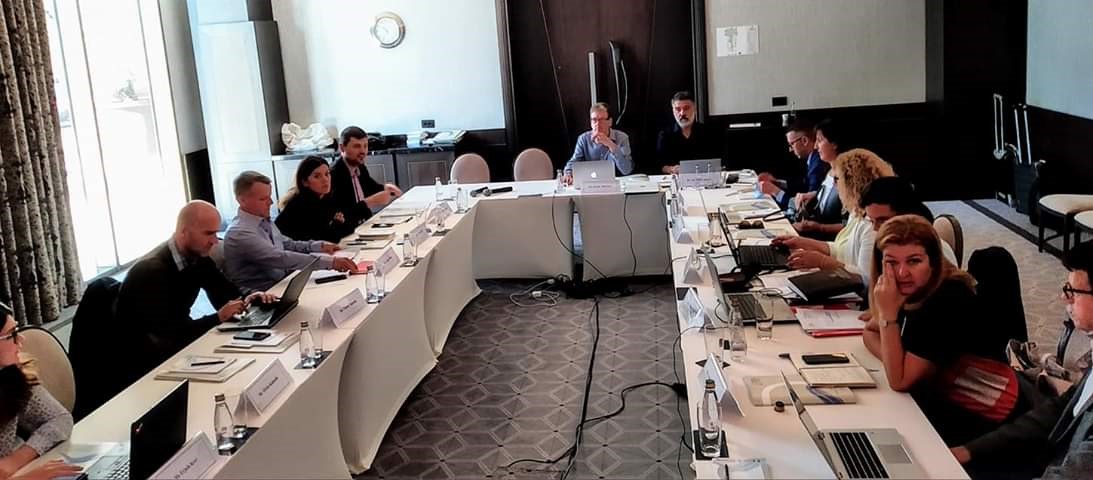 3rd Ad Hoc DCG meeting in Podgorica, 08 October 2019. Photo Credit: Dejan Panovski
Mr. Dimitris Faloutsos, GWP-Med Deputy Regional Coordinator and Project Coordinator for the Global Environment Facility (GEF) Drin Project says:
"The Drin Core Group (DCG) meeting in Podgorica was one of the most important DCG meetings to date as it was the first step for the adoption of the Strategic Action Programme (SAP) for the Drin Basin.
The SAP, once adopted, will form the main reference document for the years to come under the Drin CORDA Process for the coordinated management of the basin.
The establishment of a joint management body - the Drin Basin Commission – is one of the activities included in the SAP, reflecting a related decision of the DCG."
Notes
The Drin CORDA Process / the Drin Core Group
Under the Drin Coordinated Action (CORDA), the Drin Core Group comprises of officially appointed representatives from the Riparians who meet twice a year in accordance with the Drin Memorandum of Understanding (MoU) to discuss issues regarding the management of water and natural resources in the Drin Basin. The DCG has met 17 times in this format.
Occasionally, when circumstances permit, the DCG meets on an ad-hoc basis. This meeting was the 3rd Ad Hoc Drin Core Group Meeting, held under the Drin CORDA process on 08 October 2019.
GEF Drin Project
The Global Environment Facility (GEF) Drin Project aims to enable transboundary cooperation and integrated water resources managing in the extended Drin River Basin.
The Project is financed by GEF, implemented by the United Nations Development Programme and executed by GWP-Med, in partnership with the United Nations Economic Commission for Europe (UNECE). 
---
[i] Albania, Greece*, Kosovo**, Montenegro and North Macedonia
*Greece is not eligible for financing, and uses its own resources for financing activities in its part of the "extended" Drin Basin i.e. the Prespa sub-basin.
**All references to Kosovo are made in the context of UN Security Council Resolution 1244 (1999).