The Drin Memorandum of Understanding
Read the MoU for the Management of the Extended Transboundary Drin Basin here 

The political leadership responds
The Ministers of the water and environment management competent ministries of the Drin Riparians i.e. Albania, North Macedonia (then Former Yugoslav Republic of Macedonia), Greece, Kosovo1 and Montenegro signed in Tirana on 25 November 2011, the Memorandum of Understanding for the Management of the Extended Transboundary Drin Basin (Drin MoU). The Drin MoU provided the political framework for and defined the context of cooperation among the Drin Riparians.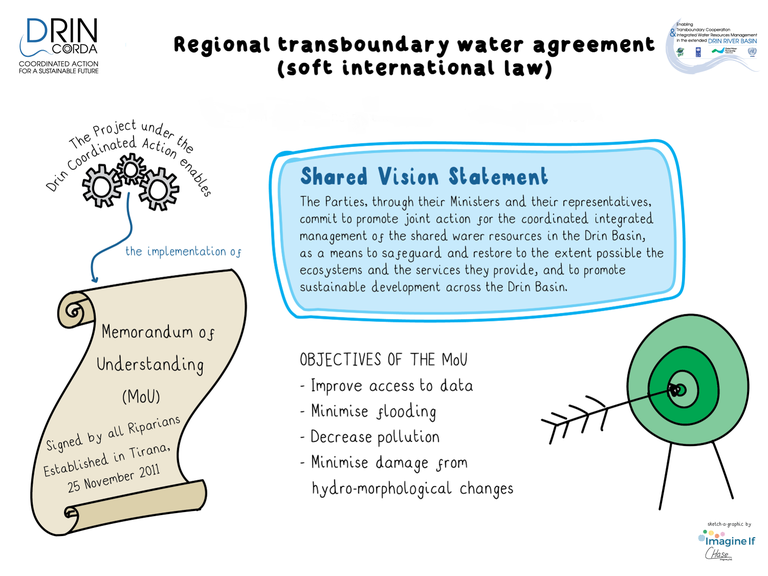 The Strategic Shared Vision for the management of the Drin Basin, as developed in the framework of the Drin Dialogue, formed the Objective of the Drin MoU:
"To promote joint action for the coordinated integrated management of the shared water resources in the Drin Basin, as a means to safeguard and restore to the extent possible the ecosystems and the services they provide, and to promote sustainable development across the Drin Basin".
The Parties to the MoU agreed to undertake concrete short-, medium- and long-term actions to address the transboundary issues, towards the integrated management of the Basin; the preparation of an Integrated Drin Basin Management Plan was the long-term objective.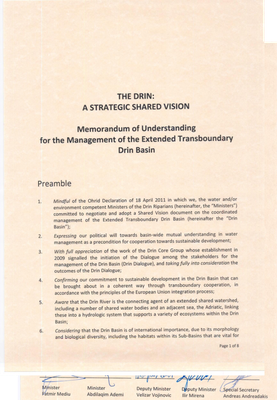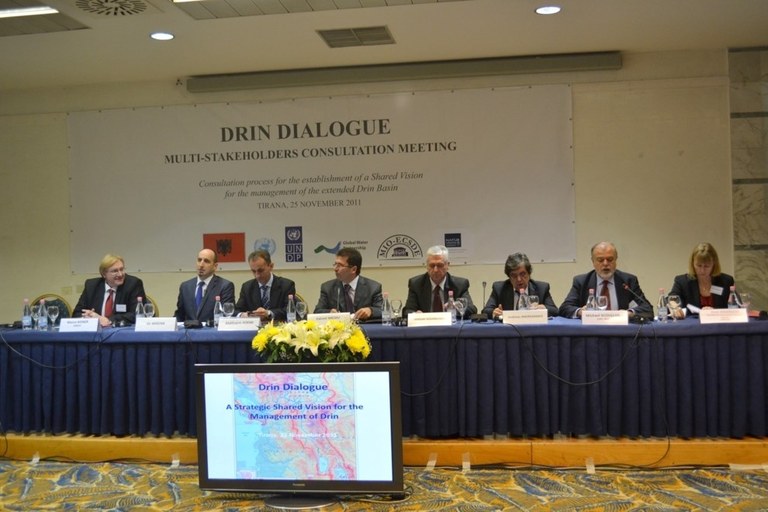 [1] This designation is without prejudice to positions on status, and is in line with UNSCR 1244/1999 and the ICJ Opinion on the Kosovo declaration of independence.
---